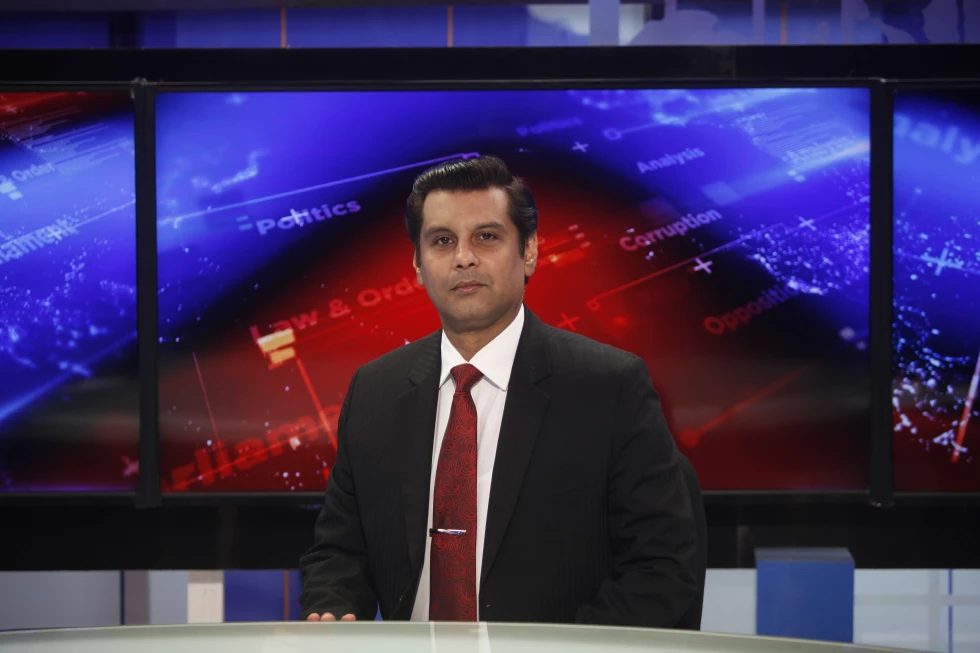 An elite Kenyan police unit went on trial Tuesday on charges of wrongful death in the killing of an outspoken Pakistani journalist in Nairobi a year ago. The case was jointly filed by the journalist's widow and two Kenyan journalists' unions.
Arshad Sharif was killed Oct. 23, 2022, when the car he was in with another Pakistani man sped up and drove through a roadblock checkpoint outside the Kenyan capital and police opened fire. Nairobi police at the time expressed regret over the shooting, saying it was a case of "mistaken identity" during a search for a similar car involved in a child abduction case.
The 50-year-old journalist had fled Pakistan earlier that year to avoid arrest at home on charges of maligning Pakistan's national institutions — a phrase used for critics of the powerful military, which has ruled Pakistan for half of its 75-year history. He stayed briefly in Dubai, the United Arab Emirates and the United Kingdom before arriving in Kenya.