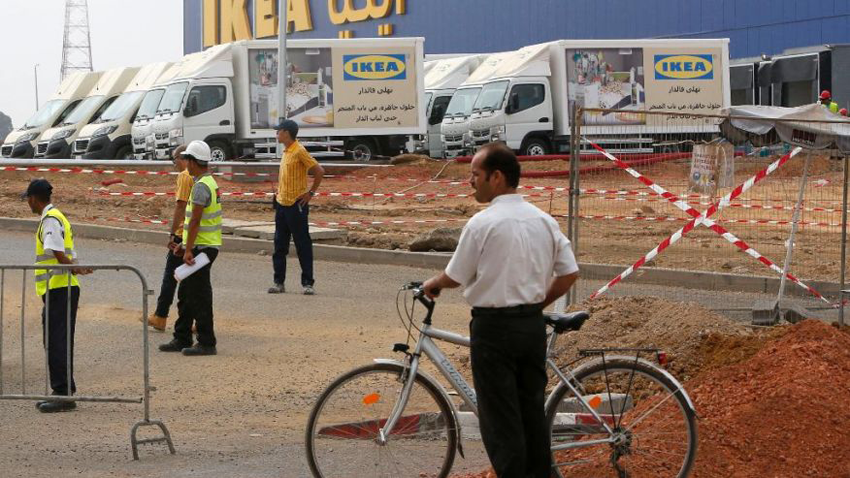 Ikea was scheduled to open its first store in Morocco today, but the Moroccan government has blocked the opening because the store lacked a "conformity permit," a statement from the Interior Ministry said yesterday.
 Earlier on Monday, a news Web site close to the Moroccan palace said the store was not allowed to open because of Sweden's plans to recognize an independent state – to be called Sahrawi Republic — championed by the Polisario Front in the Western Sahara. The Straits Times reports that the government did offer more details on the store's permit problems. Ikea's Moroccan subsidiary told Moroccan media outlets that the opening of the 270,000-sq. ft. store was cancelled.
The store is located in Morocco's largest mall near the city of Mohammedia. The mall was built by a joint venture consisting of Dubai-based Al-Futtaim Group, Moroccan supermarket chain Marjane Holding, and Portuguese Sonae Sierra. Morocco has controlled most of Western Sahara since 1975 and claims sovereignty over the harsh desert area, which has large phosphate reserve and oil-drilling potential (see "Western Sahara conflict reaches British court," HSNW, 10 March 2015)
The indigenous people seek independence, and the Polisario Front guerrilla movement, supported by neighboring Algeria, has been fighting the Moroccan military for decades. The UN has been trying to mediate an agreement between Morocco and the Polisario for more than twenty years now, but to no avail.
Sweden and other Scandinavian countries have supported the cause of Western Saharan self-determination, and various civic groups in Scandinavia have been calling for boycotting Moroccan phosphates mined in Western Sahara, which these groups regard as a theft from the local people. France and Spain have sided with Moroccan officials.
The planned Sahrawi Republic has been recognized by some countries, mostly from the African Union, but no Western powers have recognized it.