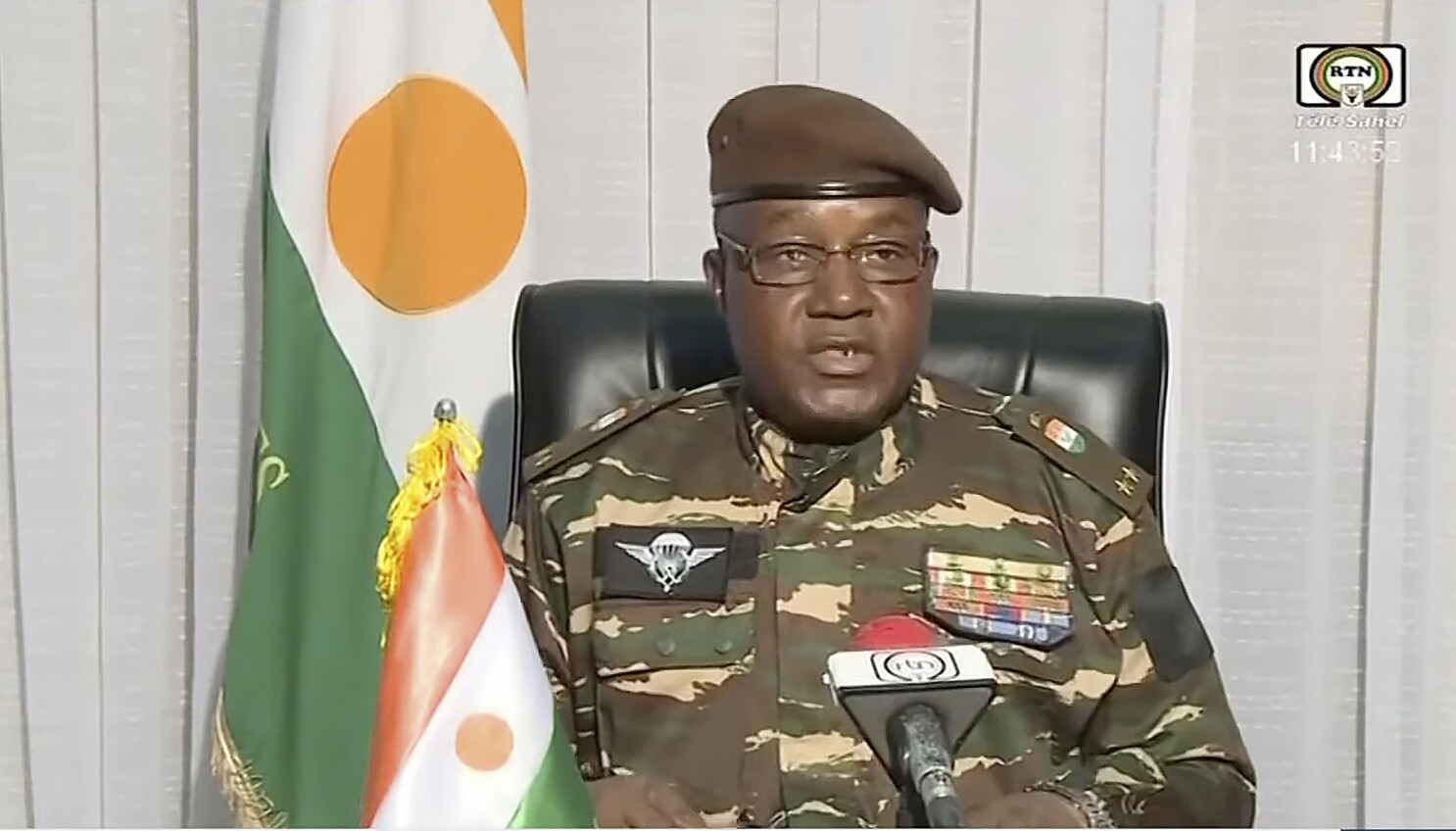 Mutinous soldiers who staged a coup in Niger declared their leader the new head of state on Friday, hours after the general asked for national and international support despite rising concerns that the political crisis could hinder the nation's fight against jihadists and boost Russia's influence in West Africa.
Spokesman Col. Maj. Amadou Abdramane said on state television that the constitution was suspended and Gen. Abdourahmane Tchiani was in charge.
Various factions of Niger's military have reportedly wrangled for control since members of the presidential guard detained President Mohamed Bazoum, who was elected two years ago in Niger's first peaceful, democratic transfer of power since independence from France.
Niger is seen as the last reliable partner for the West in efforts to battle jihadists linked to al-Qaida and the Islamic State group in Africa's Sahel region, where Russia and Western countries have vied for influence in the fight against extremism. France has 1,500 soldiers in the country who conduct joint operations with the Nigeriens, and the United States and other European countries have helped train the nation's troops.
Extremists in Niger have carried out attacks on civilians and military personnel, but the overall security situation is not as dire as in neighboring Mali and Burkina Faso — both of which have ousted the French military. Mali has turned to the Russian private military group Wagner, and it's believed that the mercenaries will soon be in Burkina Faso.
Now there are concerns that Niger could follow suit. Even before the coup, Wagner, which has sent mercenaries around the world in support of Russia's interests, already had its sights set on Niger, in part because it's a large producer of uranium.
"We can no longer continue with the same approaches proposed so far, at the risk of witnessing the gradual and inevitable demise of our country," Tchiani, who also goes by Omar Tchiani, said in his address. "That is why we decided to intervene and take responsibility."
"I ask the technical and financial partners who are friends of Niger to understand the specific situation of our country in order to provide it with all the support necessary to enable it to meet the challenges," he said.
If the the United States designates the takeover as a coup, Niger stands to lose millions of dollars of military aid and assistance.
The mutinous soldiers, who call themselves the National Council for the Safeguarding of the Country, later accused some prominent dignitaries of collaborating with foreign embassies to "extract" the deposed leaders. In a statement to state TV, they said it could lead to violence and warned against foreign military intervention.
Bazoum has not resigned and he defiantly tweeted from detention on Thursday that democracy would prevail.