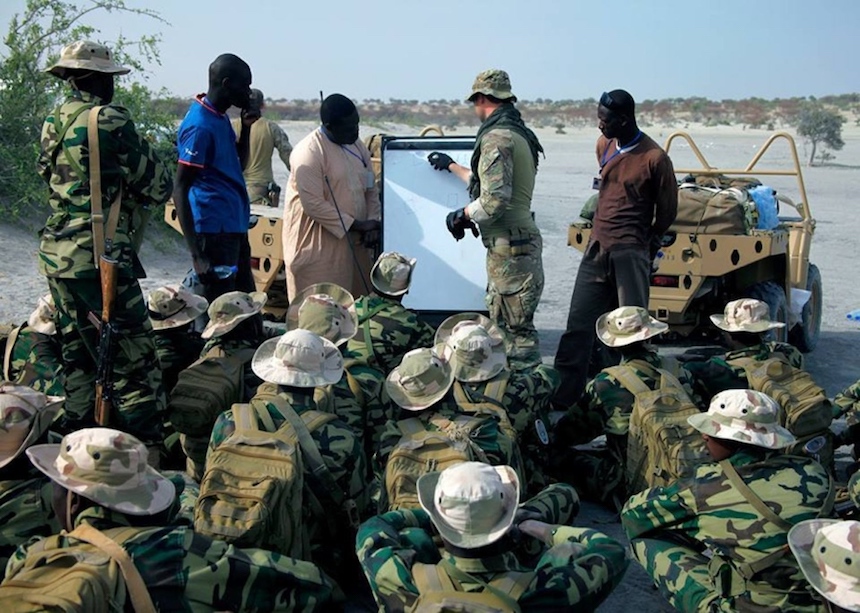 The countries of West Africa's Sahel region have requested $56 million from the EU to help set up a multi-national force to take on Islamist militant groups across the vast, arid region.
The sparsely populated region has attracted a growing number of jihadist groups, some affiliated with al Qaeda and Islamic State. These groups have been busy recruiting locals, often exploiting local and ethnic grievances. There has been a growing worry in Europe, especially in France, that if the growing presence of the militants in the region is not checked, they could pose a threat to Europe.
Business Insider reports that the G5 Sahel countries — Chad, Niger, Burkina Faso, Mali, and Mauritania — have proposed the creation of a capable and mobile regional task force, the mission of which would be to tackle the cross-border Islamist threat.
Chad, Niger, and Burkina Faso have experience in military cooperation against terrorists. In January, the three countries, along with Cameroon, persuaded Nigeria to create a joint military force to fight Boko Haram in the Lake Chad region. The military competence of the Chadian air force and Niger's ground forces was key to the growing success of the 5-nation force in pushing Boko Haram back.
Chad, Niger, and Burkina Faso wanted to implement a similar approach – this time joined by Mali and Mauritania – in fighting Islamist militants across the Sahel, but the plan has been hobbled by lack of funding.
"The council of ministers of the G5 Sahel countries is requesting the European Union to financially support the deployment and functioning of the G5 Sahel Joint Force," Malian General Didier Dacko said.
He was speaking two weeks ago at a meeting in Bamako between G5 Sahel military chiefs, EU diplomats, and officers from France's regional anti-militant force, Operation Barkhane, which deploys about 4,000 French soldiers in the five Sahel countries. The French operation was launched four years ago, after a French expeditionary force help drive Islamist militants out of northern Mali, and it aims to gather information on Islamist militants and map out what areas required assistance.
Last year, G5 Sahel countries proposed the creation of special rapid response units, each composed of around 100 well-trained soldiers, capable of responding quickly to shifting and developing threats. The units would be deployed in areas where jihadist groups have been observed operating.
These special forces would augment the UN peacekeepers in Mali and Operation Barkhane.
In a symbolic gesture, French President Emmanuel Macron chose Mali for his first trip outside Europe as president. During his visit, he reaffirmed Paris's commitment to the region and called on Germany and other European nations to increase military and development aid.