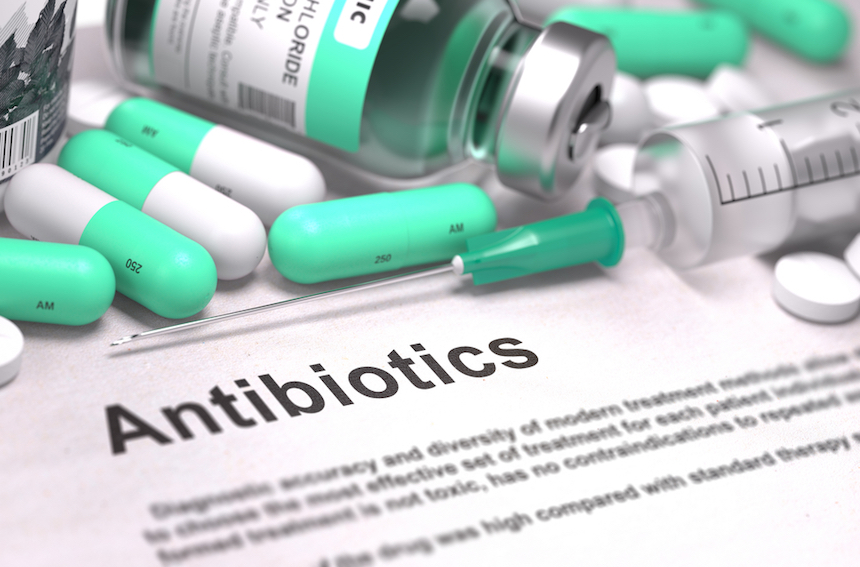 Antibiotics being given to people who are undergoing surgery has been debated for a long time. What doses should they be given, and for how long? The Conversation Africa's Health and Medicine Editor Joy Wanja Muraya asked Dr Moses Masika to explain the findings of research that's been done in Kenya that suggests shorter courses are better.
What is the role of antibiotics during surgery?
Antibiotics are usually administered before surgery to prevent infection following the operation. In developing countries the estimated infection rate is about one in every 10 surgeries.
These infections increase the severity of the patient's condition and prolong hospital stay which carries a financial cost and health risk to the patient as well as an added burden to hospital staff. If left untreated, they can also lead to disability or death.
Often, infections on surgical sites – like other hospital acquired infections – are caused by drug resistant bugs. These infections are usually acquired from a caregiver, surgical instruments or devices, the environment or from germs within the patient's body.
It is important to be careful about prescribing antibiotics because,
it can lead to drug resistance through "selection of the fittest" – antibiotics kill susceptible bacteria giving a few that are resistant to the drug the opportunity to multiply or spread and cause disease.
the cost of effective antibiotics is often high and out of reach for many patients.
antibiotics, just like other drugs, can have adverse, life threatening effects on the patient like allergic reactions or disturbances in the heart rhythm.
These can be fatal if not promptly recognised and managed.
My colleagues and I did a study looking at the difference in the infection rate when antibiotics were given for 24 hours after surgery or for five days.
We found that giving antibiotics for one day was as effective as long term antibiotic administration in preventing infection after orthopaedic surgery on clean injuries.
What was your study about?
A decision to give antibiotics before surgery depends on the hospital's guidelines, the patient's condition and the clinician's prescription preference.
In our research we studied the effects of giving antibiotics to patients with leg fractures aged between 18 and 80 years admitted through the accident and emergency department.
Our findings showed that giving antibiotics for one day for surgery on clean injuries was as effective as the same treatment for five days.
This corroborates similar studies in other parts of the world.
It is most beneficial to give the prophylactic antibiotics within two hours before elective surgeries. The choice of drugs and duration of treatment is determined by several factors, including the health condition of the patient and the risk of contamination.
Nonetheless, it should be guided by the maxim that in prophylactic antibiotic use, "shorter is more" – a shorter duration of prophylaxis confers more benefit.
What about antibiotic resistance?
The discovery of antibiotics about a century ago marked the beginning of a successful fight against deadly infections. But today we face a tough battle of resistant bugs that are not susceptible to most or all available antibiotics.
This is worrying. We are slowly slipping back to the painful days before the discovery of these life saving drugs by Alexander Fleming and others. Infections that were previously very easy to treat are killing people because of the lack of effective antibiotics.
So what can we do to counter antibiotic resistance?
Appropriate antibiotic use should be encouraged and observed by all health workers and patients alike. Effective antibiotics should strictly be used to treat specific infections and for a specified duration. Most cases of common colds for example, do not need treatment with antibiotics.
Health facilities and public health authorities need to have and follow guidelines on the appropriate use of antibiotics.
Governments and other implementing agencies should monitor use of antibiotics in farming and animal husbandry.
Introducing antibiotics in the food chain encourages resistant bugs to thrive and causes disease in people and animals. Countries also need to work together to gather data and design and implement policies that will curb the spread of antibiotic resistance.
Finally, we can control drug resistance right from the hospital corridors and operating theatres to the community by observing these two golden rules.
prevent infections by all means – such as hand-washing, disinfection and vaccination
use antibiotics appropriately – when you have to, use the right antibiotic, for the right indication, at the right dose and duration.
Moses Masika, Tutorial Fellow, School of Medicine, University of Nairobi, University of Nairobi
This article was originally published on The Conversation. Read the original article.