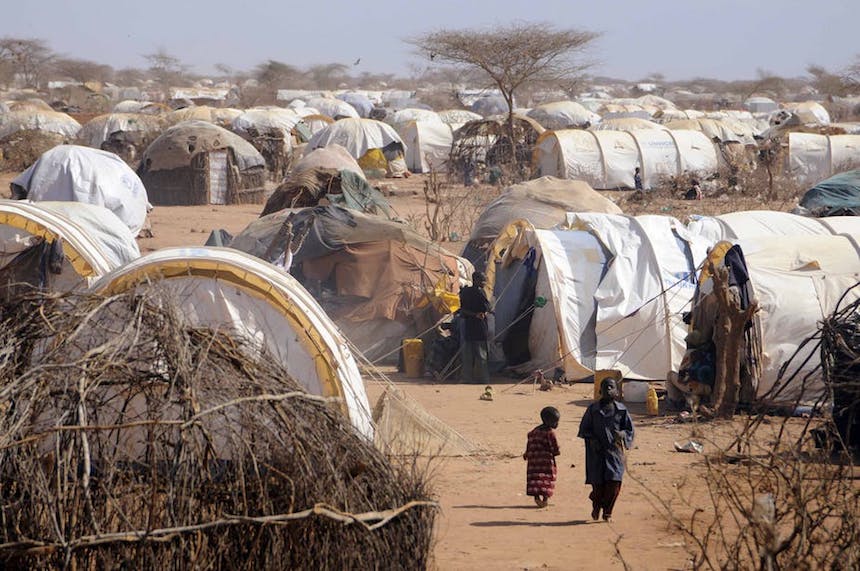 Over the past month Kenya's Dadaab refugee camp has marked several important events. More than 3,400 children from over 30 primary schools sat for Kenya's national primary school examination. A new courthouse was also opened to help refugees resolve disputes.
It's hard to imagine that less than a year ago the camp was being threatened with closure by Kenya's government. At the time the camp had a population of 320,000 refugees, almost all of whom were from Somalia. The plan was to repatriate them to a country many had left years before and that remained unstable.
A great deal has changed since then. I interviewed Ambassador Mohamed Abdi Affey, the UN Refugee Agency (UNHCR) special envoy on what the future holds for Dadaab.
---
Earlier this year, a court ruling said it would be unconstitutional to close Dadaab. What was the basis of this decision?
The ruling came in response to a petition by two human rights organisations – the Kenya National Commission on Human Rights and Kituo Cha Sheria. They challenged the constitutionality of the government's instruction to shut down Dadaab.
The court said the order was given without consulting the people who would be directly affected by its implications – the refugees living in Dadaab.
In addition to this, Kenya is a signatory to conventions on the protection of refugees, which is part and parcel of its constitutional order.
We are pleased with the ruling. In our discussions with the government we have always said that refugees who wish to return to Somalia should do so voluntarily. For those who wish to stay, the Kenyan government is under obligation to provide space and protection, which we work closely with them to provide.
Why did the Kenyan government want the camp to be closed?
I think the government's announcement was a signal to the international community not to forget the presence of Somali refugees that have stayed in Kenya for 27 years. This is a long time to host such a large population. They require shelter, water and food as well as facilities like schools and infrastructure which must be shared with host communities.
I share the view that Somali refugees are a forgotten population. This is because of the emerging crisis in the rest of the world – Yemen, Syria, South Sudan – which all generate refugees.
The focus of the international community and media is shifting, and resources move with them at the expense of situations that have been present for decades.
Over the last four to six years, there has been a substantial reduction in support and resources going to the Kenyan government to host the refugees. The World Food Programme, for example, has had to cut food rations to refugees by 30%.
Security concerns also led to the call for closure. There were fears that Al-Shabaab sympathisers and militants were using the camp.
All of these factors were compounded by the fact that the situation in Somalia is not conducive for mass return.
Countries don't want to host refugees forever. So we can understand that fatigue sets in for host nations. But it's encouraging to see the government take positive steps towards finding a solution.
In March, Kenya held a regional summit for countries that host Somali refugees. The basic discussions were how to support host communities, provide protection and asylum for Somali refugees, and create conditions inside Somalia that can make it a better, stronger country – one to which refugees would want to return to. The summit produced the Nairobi declaration which sets out durable solutions.
What is the status of the camp today?
Dadaab is open, alive and active.
UNHCR is the principal custodian, but we have partners that work with us: the Kenya Red Cross, Danish Refugee agency, Norwegian refugee agency, and a few other national and international NGOS.
But the situation needs constant monitoring. Funding needs are not being met. There's an urgent need to improve the nutritional levels of the camp's refugees. Education also needs continuous support because children are born every day in the camps. In Dadaab, there are about 1,000 births every month.
Refugees are being given the option of repatriation to Somalia. Who is facilitating this and how?
We have a "return desk" at Dadaab where refugees who wish to go back to Somalia are given all the information they need. Once they get back, they're given a seven day window to decide if they want to stay.
Voluntary repatriation is now a daily occurrence with a package that the UNHCR supports. The package consists of core relief items and cash and they will be supported for six months inside Somalia.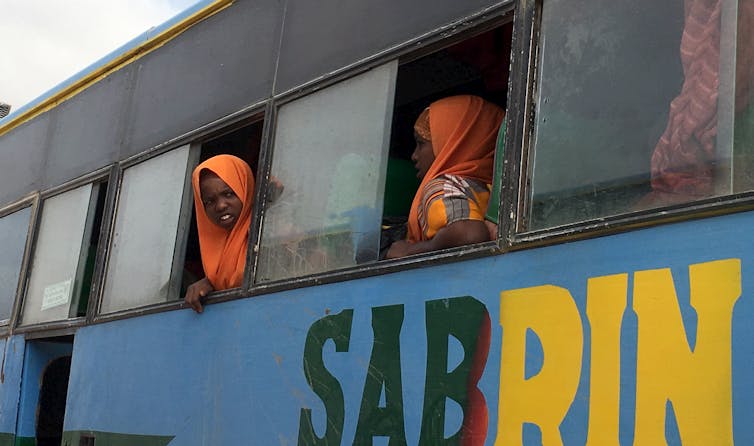 The Somali government now also supports the voluntary returns. It has designed a national policy on reintegration and return. But resources are needed to improve the conditions in Somalia to make returns dignified and sustainable.
Are many refugees choosing this option, and why?
Over the last couple of years more than 100,000 Somalis have gone back. The majority of those, around 70,000, came from Kenya. Over 90% have been successfully reintegrated.
The reasons why refugees want to return vary. Many came during East Africa's 2011 drought and they've been waiting to go home. Some want to go because of the camp's difficult living conditions. Some also want to go back because of the opportunity for travel and freedom they don't have as refugees in Kenya.
The reasons also vary for why they want to stay: many want to be resettled in Kenya. Some people have been here a long time and have created lives, or don't want to disrupt their children's schooling.
What is the risk that the Kenyan government will try to close the camp again?
The government of Kenya has renewed its commitment to provide protection for those that need it, for as long as is necessary.

We are also trying to mitigate the pressures the government faces in keeping Dadaab open – for instance, security concerns. We support the government by providing information. We are in constant discussion with the government. If there was going to be a closure it wouldn't happen overnight: it would involve a long and complex roadmap to ensure it's done
properly.
Cristiano D'Orsi, Research Fellow and Lecturer at the South African Research Chair in International Law (SARCIL), University of Johannesburg
This article was originally published on The Conversation. Read the original article.